DELTIDSKURS (delvis distans) i irländskt låtspel HÖSTEN 2022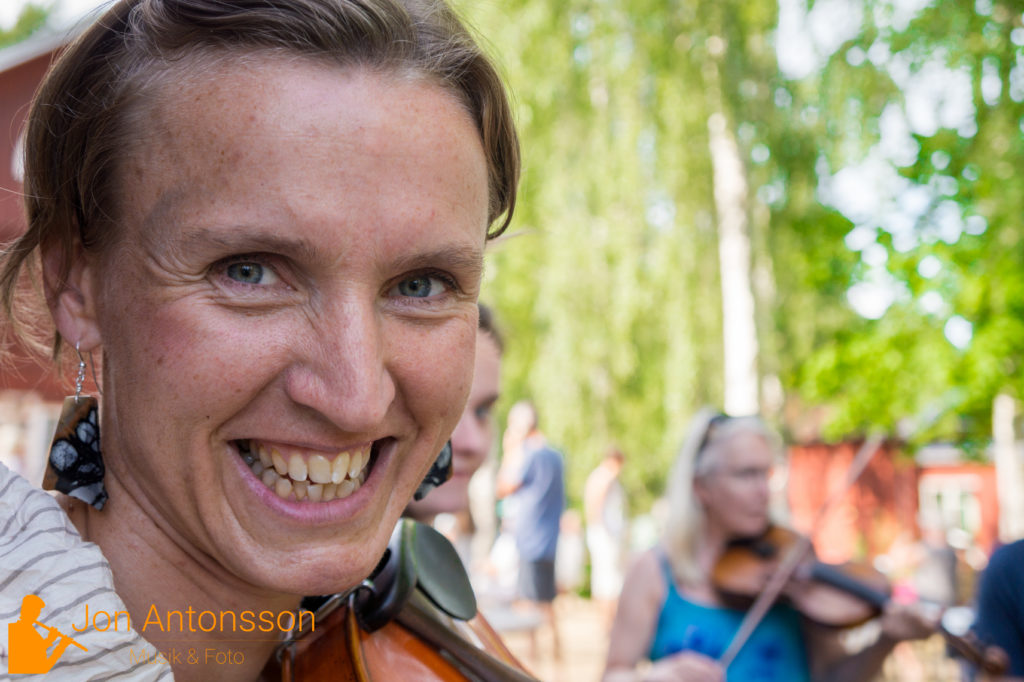 KURSEN VÄNDER SIG TILL dig som spelat ett melodiinstrument (fiol, flöjt, mandolin, banjo, dragspel, harpa, gitarr etc) i minst två år och är mycket sugen på att lära dig (eller fortsätta lära dig) spela irländska reels, jigs, polkor mm på ett autentiskt vis. Kursen består av 3-4 helgträffar per termin samt studiematerial och videolektioner på internet däremellan. Förutom den musikaliska huvuddelen lägger Jennikel stor vikt vid personlig utveckling och olika gruppdynamiska övningar ingår.

HELGTRÄFFAR på Väddö Folkhögskola (Norrtälje) hösten 2022:
26-28 augusti (vecka 34)
23-25 september (vecka 38)
21-23 oktober (vecka 42)
18-20 november (vecka 46)
STUDIEMATERIAL i form av filmer/tutorials lägger Jennikel i en Google Drive-mapp på internet. Därifrån lär du dig några melodier som vi sedan tittar närmare på under närträffarna på skolan. Enskilda och gemensamma lektioner via Google Classroom/Zoom ingår också.
Exempel på kursmoment:
• Låtinlärning
• Låtspel
• Genrekännedom
• Uppvärmning
• Kurspartner/uppspel
• Spelkväll (Zoom)
• Samspel i mindre grupp
• Sessionsspel/jam
• Individuell instrumentlektion (live/Zoom)
• Meditation, massage och delning
• Stilanalys
ANSÖKAN görs på www.vaddo.fhsk.se, senast är 16/6-2022.
Vid frågor kontakta Jennikel via mejl: jennikel.andersson@gmail.com, eller telefon: 0730-239023.
THE COURSE IS FOR YOU who have played a melody instrument (violin, flute, mandolin, banjo, accordion, harp, guitar, etc.) for at least two years and are very eager to learn to play Irish reels, jigs, polkas, etc. in an authentic way. The course consists of 3-4 weekend meetings per semester as well as study material and video lessons on the internet in between. In addition to the musical main part, Jennikel attaches great importance to personal development and various group dynamic exercises are included.
WEEKEND MEETINGS: there will be 4 weekend meetings at Väddö Folk High School (Norrtälje), autumn of 2022:
26-28 augusti (week 34)
23-25 september (week 38)
21-23 oktober (week 42)
18-20 november (week 46)
STUDY MATERIAL in the form of movies / tutorials Jennikel puts in a Google Drive folder on the internet. From there you learn some melodies which we then take a closer look at when we meet. Some individual lessons per student plus digital class meetings are included.
APPLICATION is made to www.vaddo.fhsk.se, no later than 16th of June 2022. In case of questions, contact Jennikel by mejl: jennikel.andersson@gmail.com, or phone: + 46 730 239023.